MuxEmail
Unlimited Email Marketing Made Easy
MuxEmail is a powerful tag-based email marketing tool that works on top of Amazon Simple Email Service (SES) to give you high deliverability rates at the lowest costs.

You've probably noticed that email marketing is becoming more expensive while response rates are going down. What if you could save time and money while still getting the best results from your email marketing campaigns? What if you could pay 10X less and also achieve better email deliverability? It's a tough reality: cost per email has been going up, while engagement levels have been dropping. But now there's a solution:
Introducing MuxEmail lifetime deal
Key features
Tags and Segments
Create subscriber groups based on people's interests, tags, and past campaign behavior
Drag and Drop Editor
Create great-looking mobile-optimized emails with the inbuilt drag and drop email builder.
Unlimited Sequences
Nurture your subscribers with unlimited drip email sequences. Setup once and run forever.
Unlimited Newsletters
Send the latest news and updates via our personalized broadcast campaigns creator!
Highest Deliverability
SES, used by millions of small and large businesses is known for its reliability and its high inbox-deliverability
Alternative to
This deal is an alternative to Email Octopus and Sendy ( Sendy is a self-hosted solution while MuxEmail is hosted solution with active development)
MuxEmail uses Amazon SES to send high-performing emails to your subscribers while lowering your email marketing cost by 10X.
Amazon SES is the most reliable email sending server on the planet. Used by millions of small and large businesses, you can not only expect high deliverability from SES but lower costs as well! Your first 62,000 emails every month are free. And after that, you'll just be spending $1 for every 10,000 emails you send. Just connect SES with MuxEmail once and you can say goodbye to cost headaches forever.
Unlike legacy email services, MuxEmail is a tag-based email marketing platform and not list-based. This superior subscriber management system means that you have more control over your audience, better subscriber organization, and the best part – you can maintain better engagement with your list because they'll feel like you know them.
You'll be able to create tags based on what type of content each subscriber wants in their inboxes (e.g., product updates, discounts) or based on their interests(e.g., cat-people, dog-people). With our easy tagging system, you can make sure that every subscriber gets exactly what they want in their inbox.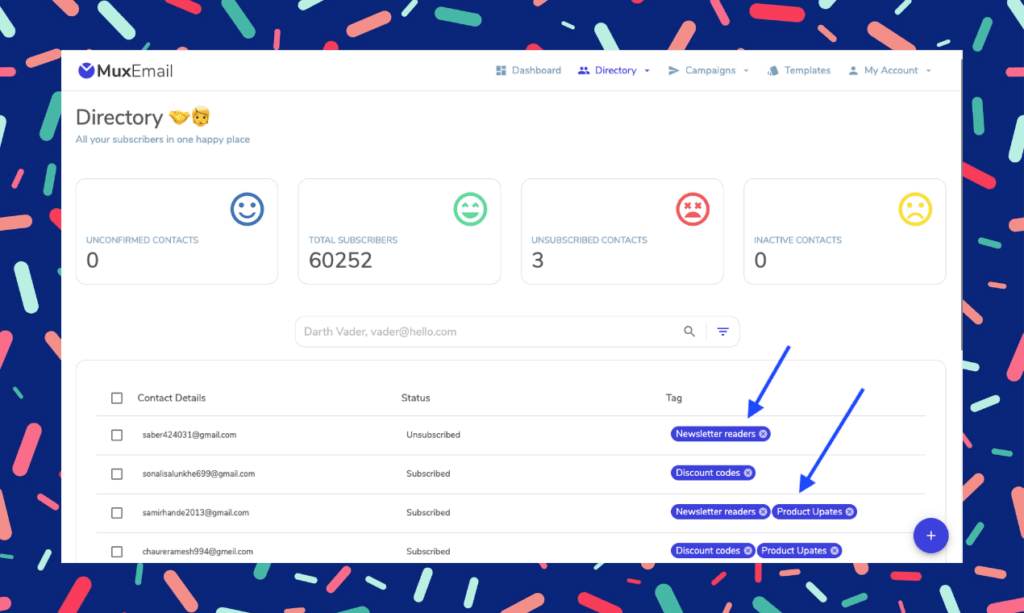 Segmenting your audience is an important process for any email marketer or creator – but it doesn't have to be difficult! With MuxEmail, it's easy to create unlimited subscriber groups based on people's interests, tags, and past campaign behavior.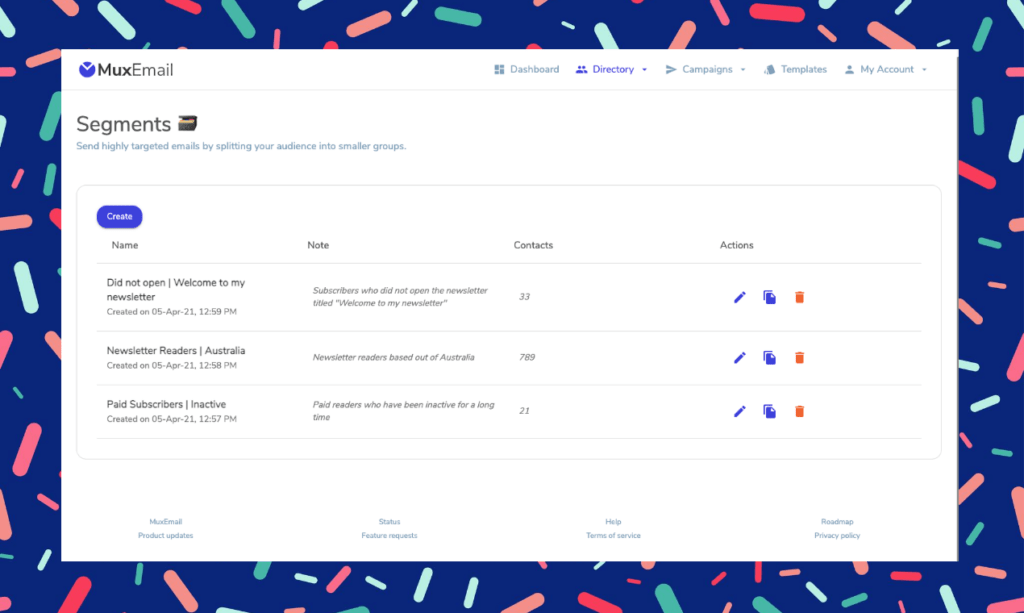 With MuxEmail, you'll never be sending another irrelevant email that'll perform poorly! Save time with our in-built drag and drop editor, and create beautiful emails in minutes -without code. (Next quarter) We'll be adding HTML Email import + AMP emails too – so you can add forms, and interaction directly on your emails.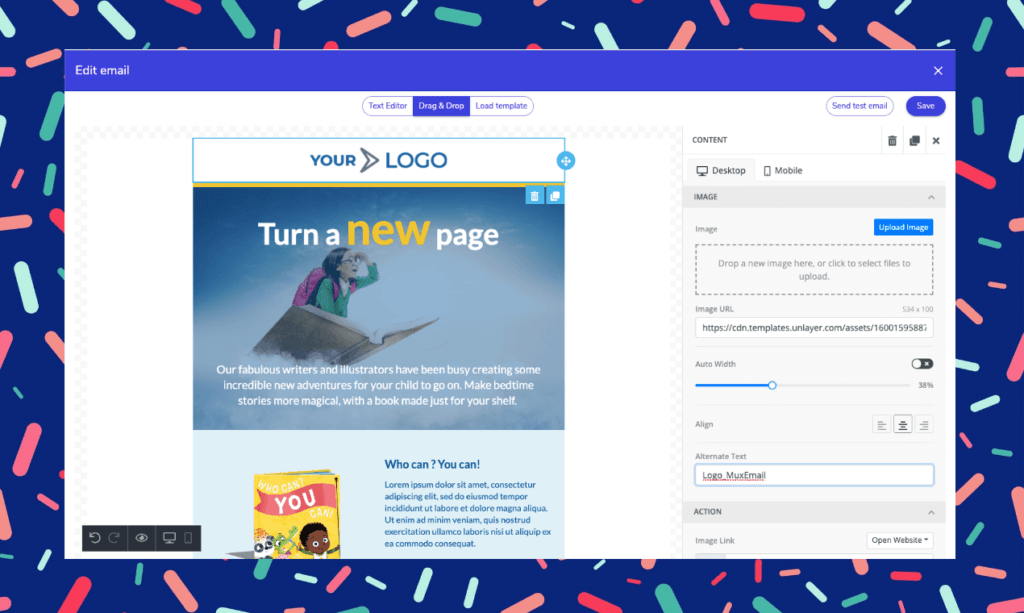 With MuxEmail broadcasts, sending one-time email campaigns to a large audience has never been cheaper! Create and schedule Unlimited Newsletters and Updates so your audience are always on top of things.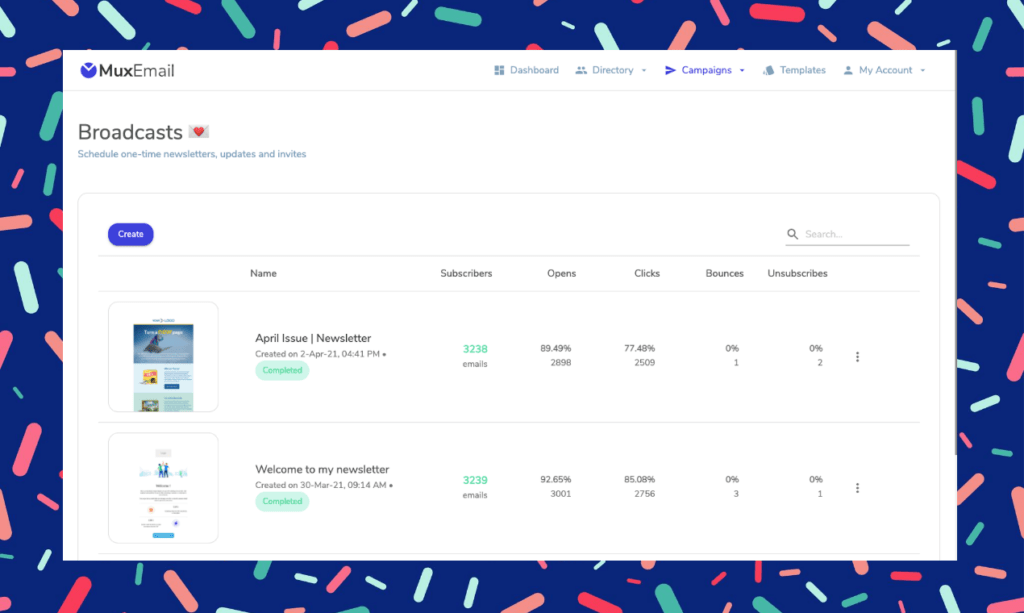 Want to nurture new subscribers or re-engage with an existing segment? Create a sequence for it! Send a series of delayed emails and take your audience on a journey. Choose who receives these emails, what kind of emails they receive and when they receive them with our easy to set up sequence builder.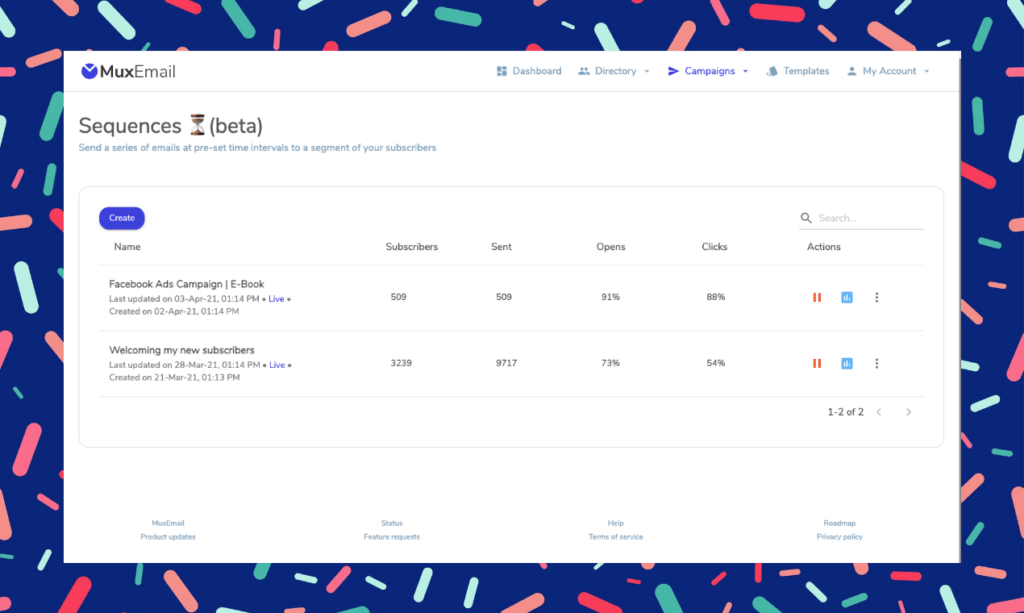 Want to send data to MuxEmail every time someone fills that form on your website? Use Zapier, Pabbly Connect and APIs to do that. If you want to sync MuxEmail with your existing CRM in real-time, create a Webhook. Want us to build a native integration with your favorite tool? Submit a request and let's discuss.
Plus we're always adding new features so there's always something new for you every fortnight! Key features we'll be launching this year include Visual Automation builder, Form builder, and more native integrations. View our roadmap or submit a new feature request here.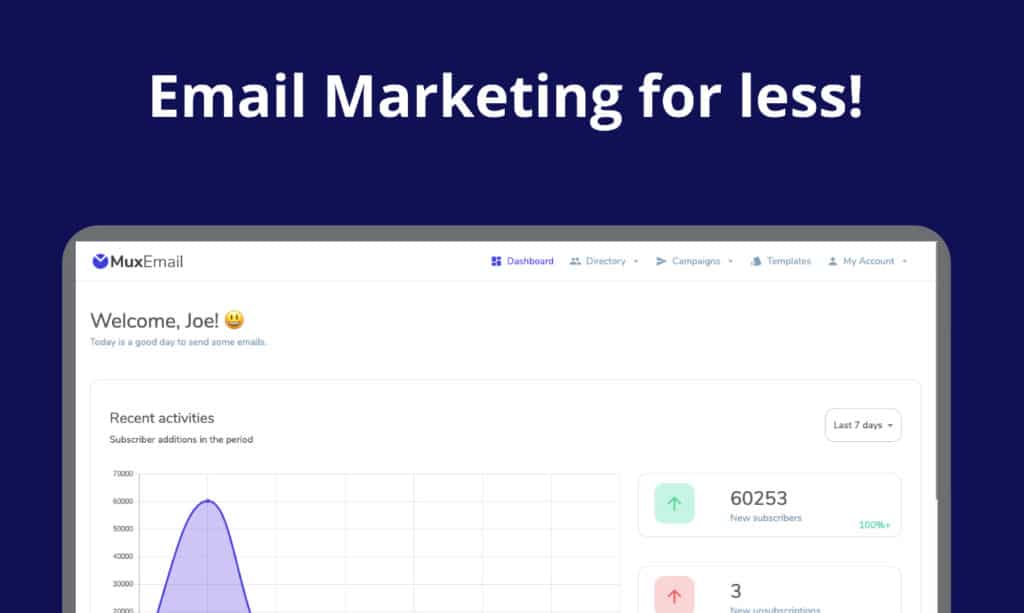 We've activated 2500 email credits for all new signups so you can quickly test MuxEmail without connecting SES. Start testing MuxEmail for free now!
Digitalthink Offer Terms:
1 code = 25,000 contacts per workspace
Get 1 code for $59
Stackable upto 5 times per account
Every stacked code gets you an additional 25,000 contacts
5th code = Unlimited contacts
Unlimited Newsletters (Broadcasts)
Unlimited Sequences
Unlimited Tags
Unlimited Segments
Unlimited Templates
Reports don't expire
Unlimited Team Members (coming April 30)
Add more Workspaces (coming April 30)
Access to all current and future MuxEmail templates
No MuxEmail branding
Access to all the future updates in the "Freedom" plan