Integrately Free Lifetime Deal
Finally a 1 Click Integration Platform. Receive 500 tasks for free!
Search From 250,000+ Fully Ready Integrations, And Activate Them In 1 Click!
Ready mappings. No steps to perform. Nothing to learn. Isn't that awesome?
Examples
Send marketing leads to your CRM
Add your leads/purchases to Spreadsheet
Update meetings in CRM & Google calendar
When Deal is won, notify via Email/Slack
Automatically create invoices in Quickbooks
❤

Trusted by 

10,000+

 Customers
Highest Rated Integration Platform on G2
Integration Store

 For Each App with 1000s of Ready Automations
Easily Connect Your Apps In 
5 Mins
You can also
customize
 or 
create your own automation
 and 
add conditions, multiple actions,
 etc.
And that is also really easy in Integrately.
Integrately Has Zero Learning Curve
You Can Connect Your Apps In Next 5 Minutes.
What All Can I Integrate?
Add new Ads leads to CRM
Stop sending follow-ups from drip emails after specific fields in CRM record are updated
Add new Calendar appointments to CRM as deals
Create CRM contacts from Ecommerce customers
Create Newsletter Subscribers from New CRM Deals
Create and send invoices when CRM deals reach certain stages
Update CRM accounts when invoices are paid
#1

 Highest Rated Integration Platform on G2
500+

 Reviews
2 reviews for
Integrately Free Lifetime Deal

Integrately Free Lifetime Deal
Related Products
Sale!

Get this moneymaking shopping cart before time's up
Featured!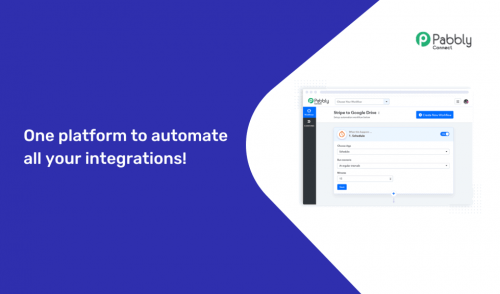 One platform to automate all your integrations at a one time price.
- 64%

Connect e-commerce tools, automate multi-channel sales, and keep inventory in sync