TikTok Marketing, Ultimate Guide is an ebook that offers actionable advice on how to start using TikTok in your marketing strategy.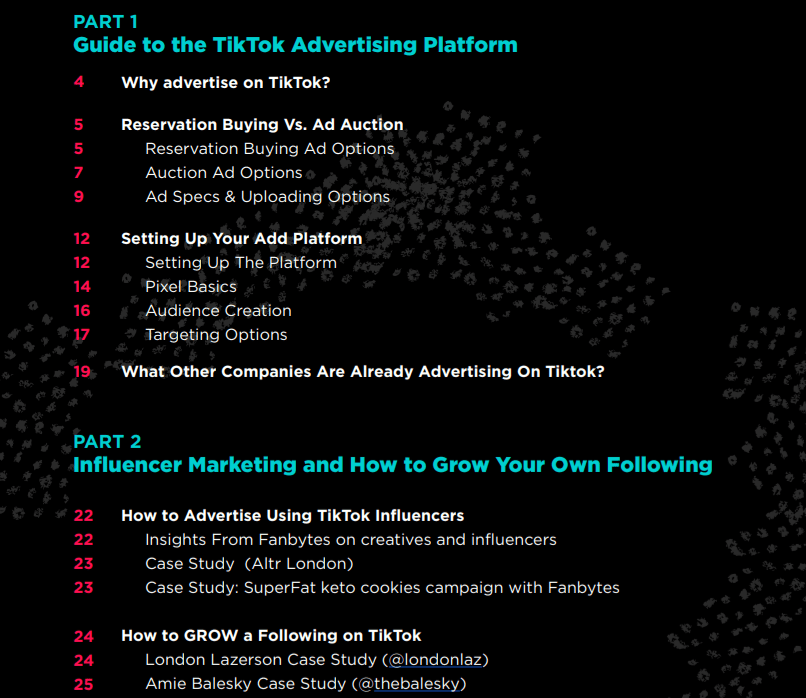 TikTok is pretty new, so there's no shame in needing a little help getting all set up (no matter what our inner voice tells us about our age…or our knee problems).
This ebook will break down all the steps to make sure you're up and running with your own ads.
You'll also learn how to distinguish between the types of ads on TikTok for a clearer marketing strategy.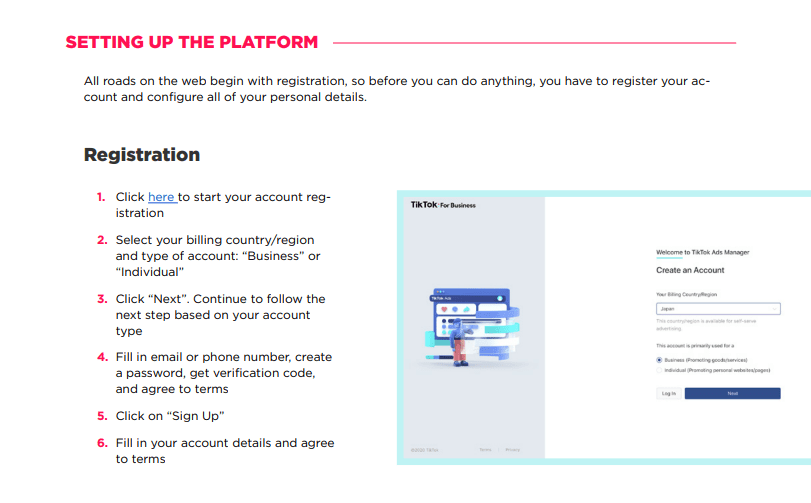 You can't say social media without mentioning influencers, and TikTok Marketing has you covered there, too.
You'll get the low-down on how to analyze influencer marketing opportunities, plus learn how to advertise using TikTok influencers.
This way you'll be able to go about interacting with influencers without crossing any lines by trying to use the word "yeet" in a sentence. ("The quick brown fox yeets the lazy dog.")